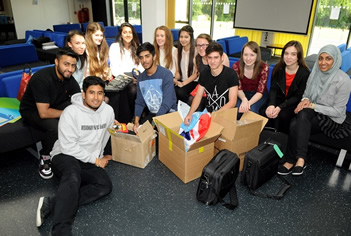 Just a day made all the difference during which the military coup in Turkey stopped city students being able to take the trip-of-a-lifetime to Uganda.
But the donations and 400kg of equipment they were due to take with them will still get there thanks to a smaller party who fly out especially to take them tomorrow.
Had their trip been 24 hours earlier, the youngsters from Littleover Community School would have been able to catch their plane to Entebbe in Uganda - a trip that had been planned for 12 months.
Read more at www.derbytelegraph.co.uk